Weddings Overview
Craigsanquhar House Hotel Weddings

Craigsanquhar House Hotel Weddings, view this stunning venue, including wedding offers, reviews, photos and wedding fayre details.
Welcome and thank you for viewing our lovely Wedding Venue. We hope you are impressed and want to visit our 'sanctuary on a hill' as you cannot capture the real beauty and charm of the venue any better way than seeing it for yourself. Craigsanquhar House is a perfect setting for your special day, crowned Hotel of the Year in the Food and Drinks awards 2014 & 2015 and Wedding Venue of the Year winner, South East Scotland, at the Scottish wedding Awards 2015. We then reached the finals for Wedding venue of the year every year following (2016, 2017, 2018 & 2019) at the Scottish wedding awards and also reached the Finals for the Scottish Vows awards 2018 & 2019!.
Please contact us and we'll set aside plenty of time to show you the lovely gardens and woodland, our Grand Coach house function suite, beautifully restyled Mansion house bedrooms and 4 luxury villas, No visit to Craigsanquhar House would be complete without seeing our luxury villas. As the name suggests, the Coach House has been carefully crafted from the original stable area creating the perfect setting for your wedding ceremony, meal and reception. The estate, Great Lawn, Mansion house and Coach House really is a fantastic location for wedding receptions. Set in 36 acres of outstanding natural beauty with traditional stunning Scottish scenery. A dream location to host your fairytale wedding. Getting married outside on the Great Lawn is a breathtaking encounter, with the most beautiful scenic backdrop. For those couples searching for a unique location to host their wedding ceremony outdoors, Craigsanquhar's Great Lawn is unrivalled.
We offer remarkably affordable inclusive wedding packages. More importantly we listen. Listen to what you want and expect on the most important day of your lives. It is easy to make promises but delivering them is harder. That's why we guarantee that a senior member of the Craigsanquhar House management team is there, with you, throughout the day ensuring that your Craigsanquhar Wedding Day is perfect.
Facilities
Total No. of bedrooms—13 Mansion house bedrooms and 4 luxury villas hosting a further 12 bedrooms
No. of function rooms—1
Civil license—Yes
Same Sex Marriage—Yes
Outdoor Wedding Ceremony Facilities—Yes
Exclusive Use Weddings—Yes
Additional facilities—Extensive private grounds
Reception capacity
Ceremony/Table dining—150
Evening reception—additional 30 - 180
Wedding season availability
All year round
Accommodation
Craigsanquhar hosts 13 unique bedrooms each bursting with the character and charm of the Country House.
We offer a combination of Suites, family rooms, adjoining rooms, double, twin, and single occupancy rooms.
Some of the Amenities included:
Free Wireless Broadband internet access
Luxury Duvets, linen, and towels
Luxury Bathrobes & Slippers
Cosmetics from the Molton Brown
Shower and Bath combination
Coffee, Tea, and Hot Chocolate Facilities,
Iron & Ironing Board
Laundry service (additional charges may apply)
Room Service (additional service charges may apply)
4 luxury villas hosting 3 bedrooms each. All villa rooms en suite, large open plan living/kitchen/dining area, outside patio areas, wood burning stove. Fully equipped for self catering.
Directions by road
Directions from Edinburgh
After crossing the Forth Road Bridge leave the M90 northbound at Junction 2A follow signs: St. Andrews|Tay Bridge|Dundee|Glenfarg".
Follow all the way past Kirkcaldy/Glenrothes until you reach junction A913/A914. At the roundabout take the 3rd exit (A914) signposted:
St. Andrews/Cupar/Kettlebridge towards Cupar
Upon entering Cupar, head straight through the town centre until you reach the fourth set of traffic lights opposite the town park.
Turn left by the Ford Garage on the corner, following the signs for Craigsanquhar House Hotel.
Follow this road up past the Adamson Hospital and approximately 400 yards after the 30mph limit watch for another Craigsanquhar sign to your right-
this takes you through the village of Foodieash. After leaving Foodieash you will take the next turn to the right with another sign for Craigsanquhar House. Craigsanquhar House is one mile further on the left hand side.
Directions from Dundee
After crossing Tay Bridge follow the road towards St. Andrews. Turn right at St. Michaels Inn. Go through the village of Balmullo. Approximately 1 1/2 miles after Balumllo there is a right turn signposted Logie.
At the T-junction (1 1/2 miles) turn left. Craigsanquhar driveway is around the corner on the right.
Directions from St. Andrews
Come out of St. Andrews on the main road signposted to Dundee / Cupar until Guardbridge where you come to the roundabout, take the first exit towards Cupar. Follow the road to the next roundabout where you turn right (2nd exit) towards Tay bridge / Balmullo. Carry along the road past the farm and turn left at "Thai teak", to go up the hill. Follow this road to the junction where there are a small row of cottages and turn left. Follow the road a short distance and turn right into the driveway.
Video
Above Video Footage Provided by Ashleigh Middlemass Videography (Click Here for more info)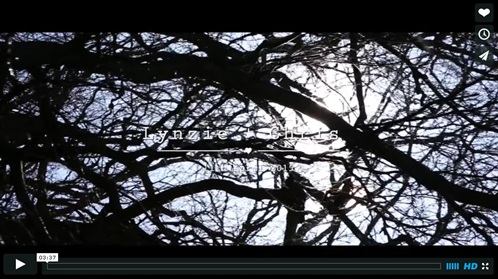 Offers/Packages
Romance Wedding Package
Available from April through September, Also includes December 31.
3 course Gourmet Wedding Breakfast meal including Tea & Coffee
Choice of 3 Canapés & 1 Glass of Sparkling Wine for drinks reception
1 Glass of Sparkling Wine for Toasts
1 Glass and a Top Up of House Wine during the Wedding Breakfast
Evening Buffet
Scottish Piper for Guest arrival, Ceremony, and Entry to Wedding Breakfast
Coach House Room Hire
Master of Ceremonies
Full use of Craigsanquhar estate for ceremony, drinks reception & wedding photographs
Fully trained wedding co-ordinator from your initial enquiry right through to the wedding day itself
White linen table clothes and napkins
Use of cake stand, cake knife and table plan stand
Use of PA system equipment and wireless microphone
1 Overnight Stay in a Superior Room for the Bride & Groom
Discounted room rates for your wedding guests (Subject to availability)
2017/2018 Price Per Day Guest: £93.00 (Minimum of 70 Adult Day Guests)
2017/2018 Price Per Evening Guest: £9.30 (Minimum of 50 Evening Guests)
Enchantment Wedding Package
Available January to March & October to December. Excludes December 31.
3 course Gourmet Wedding Breakfast meal including Tea & Coffee
Choice of 2 Canapés & 1 Glass of Sparkling Wine for drinks reception
1 Glass of Sparkling Wine for Toasts
1 Glass of House Wine during the Wedding Breakfast
Evening Buffet
Scottish Piper for Guest arrival, Ceremony, and Entry to Wedding Breakfast
Coach House Room Hire
Master of Ceremonies
Full use of Craigsanquhar estate for ceremony, drinks reception & wedding photographs
Fully trained wedding co-ordinator from your initial enquiry right through to the wedding day itself
White linen table clothes and napkins
Use of cake stand, cake knife and table plan stand
Use of PA system equipment and wireless microphone
1 Overnight Stay in a Superior Room for the Bride & Groom
Discounted room rates for your wedding guests (Subject to availability)
2017/2018 Price Per Day Guest: £82.00 (Minimum of 70 Adult Day Guests)
2017/2018 Price Per Evening Guest: £7.00 (Minimum of 50 Evening Guests)
Terms & Conditions apply to all packages
Testimonials
"We got married at Craigsanquhar House on the 14th of April. We booked our wedding a year ago and got looked after just perfect from the day we booked the wedding to the wedding day itself. Katy and Fiona were extremely helpful nothing was ever any bother . Katy especially was brilliant with us throughout the year she went out her way to make sure everything was how we wanted it to be. she couldn't have been anymore helpful and especially on the wedding day . Katy would answer emails at all hours which was so very kind of her she really didn't have too. Half the time i was emailing questions so i wouldn't forget to ask them and straight away a reply . Katy is so organised and efficient. There is no doubt that your wedding will be everything and more you want if you book at Craigsanquhar . She is amazing at her job and all the
staff who work there also look after you soo well ! We had a few wedding problems none of which were anything to do with the venue. We had problems with kilts the night before- she made sure it was all sorted and most of all , made me and my husband calm as we were starting to stress out ! The morning of the wedding came with problems also, our florist didn't deliver the correct amount of flowers for the bridesmaids . Katy was completely on the case and sorted it all out for us . I felt no stress atal as she was addiment she would deal with it so I didn't have to - so lovely and kind of her . She made me feel like i had nothing to stress about even though 1 out of 3 bridesmaids had flowers had arrived . Unfortunate for katy the florist we had ordered the flowers from ( flowers at dawn, Dundee) were extremely rude to her and unhelpful but this did not phase her , no messing about as time was ticking . she was getting no place with them So took it on herself to get flowers from a florist she uses herself (Brodies Blooms, Cupar) who were fantastic may i add! Katy again went over and above and sorted the problem for us to make sure everything was perfect. She was very calm throughout and kept us all updated and within an hour and a half had all the bridesmaid bouquets of flowers that were just perfect! All the staff were very friendly and helpful on the wedding day also - our guests had a great day thanks to all you lovely people. The food was also great, our guests again all enjoyed thier meals and all commented on the great service they received. The food in the restaurant is also very tasty ,good menu choice and reasonably priced. Our day was just perfect so thank you again to everyone who worked the day of our wedding ."
Mr and Mrs French 14th April 2018
"Chris and I had our wedding at Craigsanquhar House Hotel on Saturday 24th March. From the minute we booked it back in October 2016, we had no doubt that we would have a wonderful day. Katy and Fiona were super supportive and attentive from start to finish (special recognition to Katy for answering my panicky or silly emails super quick)!
My bridesmaids, family and I arrived the night before the wedding and all staff were fabulous, and the food was to die for! We brought all of our wedding bits and within a few hours the staff had set up what they could before the actual day- amazing.
On the morning of, Katy was constantly checking in, providing reassuring words to everyone (particularly my nervous dad) and just generally being a great support.
We had the best day ever, and the majority of our guests said the day was super organised and chilled and one of the best venues they have been to for a wedding.

If we could do it all again we would in a heartbeat.

We will certainly be back to stay for dinner and maybe an overnight stay as the beds are just like sleeping on clouds- super comfy and I am still desperate to try out the amazing bath tub!!

Thank you so much to everyone for making our entire weekend one we will never forget. Craigsanquhar is just beautiful and I would highly recommend for any couple looking to book their wedding in an idyllic setting."
Mr and Mrs Lindsay 24th March 2018
"5 star plus .......My husband and I had our wedding at Craigsanquhar House Hotel on Saturday 1st September 2018 and cannot recommend the hotel, Fiona and Katy enough.

Thank you just doesn't seem good enough. We had the most amazing and perfect weekend. Our guests have all been impressed with a lot of them saying it was best wedding they had ever been to, and you guys played an important part of that.

From our first visit 2 years ago to the present day the level of service we received has been second to none.

Our guests booked the hotel and villas for the Friday and Saturday evenings and have commented on how lovely the venue is.

On Friday we had a pre-wedding mini festival with food and drinks outside at the fire pit. Fiona and Katy were so accommodating and arranged for the fire pit to be lit and kept lit all night. Along with our guests we had a great time and our photographer captured the night perfectly.

No request was too much for either Katy or Fiona. I would often email them late a night and would always get a response within minutes, it was like neither of them were ever off duty!

On the day of our wedding both Katy and Fiona were on hand to coordinate and ensure our day went without hitch. Both make us comfortable and ensured we didn't stress about a single thing.

We married outside on the front lawn and the rain stayed off. The views are just breathtaking and perfect for such occasion.

The food was excellent throughout our weekend as were the waiting staff during our wedding reception.

We honestly can't thank you girls enough, we truly had the best weekend of our lives (so much so we want to do it all over again lol). Again our photographer captured the enjoyment of not only us but all of our guests, including Katy being picked up during the dirty dancing mash up at the evening reception, haha.

You are both a credit to Craigsanquhar House Hotel, and we hope that the owners agree and appreciate how professional, hardworking and friendly you both are! You have become true friends to Gareth and I.

We would highly recommend this venue, Fiona and Katy to anyone looking for a venue or even just wanting a night away.Thank you both xx"
James and Gareth – 1st September 2018
"As soon as we arrived at Craigsanquhar we knew it was the one....it was everything we were looking in a wedding venue (and more!). As soon as we met Fiona and Katy we felt completely at ease, they were both extremely friendly, knowledgeable and clearly passionate about their jobs - it was so refreshing!

Fiona and Katy were absolutely amazing from the word go, they were super attentive (any questions I had during the planning stages were answered almost immediately) and they both went over and above to make sure everything was perfect on the big day. They both kept me calm and everything ran like clockwork (although I was very slightly late to the alter... fashionably late of course). I don't think we would have been so calm throughout the whole day if it hadn't been for Katy and Fiona's work hard and constant check-ins. I have never met two more hardworking, dedicated and friendly individuals - they really are incredible!

I would recommend anyone looking for a wedding venue in the area to visit Craigsanquhar - it really is the perfect venue with outstanding customer service. I cannot thank everyone at Craigsanquhar enough for helping make our day perfect! Our friends and family are still raving about it now, definitely a day to remember. So thankful to have chosen this venue - wish we could do it over again....(if we could, I wouldn't change a thing).

A big thank you again to the Craigsanquhar team"
The Mitchells - 12th May 2018
"My husband and I were married here almost three weeks ago! We had been planning this wedding for two years from over in the United States and everything turned out perfect. We travellied twice before the wedding, once a year before, and once three months before. Katy and Fiona were absolutely amazing and we could not have been more grateful for them. They answered emails immediately and made this destination wedding so easy to plan. All of the vendors they recommended were absolutely fabulous and just as friendly and accommodating as they were! Shout out to Stucio and Waow/Hamish Robb photography for their brilliant flowers and photos. We met them the day of the wedding and I couldn't believe how they were able to grasp our vision over email exchanges.

Back to the venue, the staff (especially Carlos and Dan, and the front desk ladies) were hands down some of the best people/workers we have met. And trust me, we had them pouring drinks all day. All of the food was nothing short of delicious and having us all wanting seconds.

We had 56 people attend the wedding and 90% of them stayed onsite in the villas or in the rooms. We are still getting messages as to how great their stay was, how amazing the food was and how the staff created such a fun, exciting atmosphere.

My dad had planned a firework show (don't know how he did it) outside the front lawn and

it was spectacular. Being pretty isolated and in the countryside with no city lights to affect the show, it was the best fireworks outside of Disney we had ever seen! And that was all thanks to the help of the staff but especially Katy and Fiona.

The day of the wedding went so smoothly and as far as I was aware, went along without a hitch. We were able to have breakfast up in the bridal suite and have a pretty relaxing morning until our first look. Katy and Fiona both made sure that as I traveled through the hotel to get to our "first look spot" that doors were shut and guests were mostly away from the windows so we could enjoy a private moment with just the two of us.

We could not have asked for a more perfect day and that is entirely due to the work of Katy and Fiona. You two are both incredible and deserve to be recognized for the outstanding work you both do. We hope you both continue making couple's visions become reality as you literally pulled our vision right out of our heads and made it in front of our eyes. Thank you will never be enough to convey how we feel about both of you!
Mr and Mrs Freeman – 15th September 2018
"Wow where do I start....I cannot thank Fiona and Katy enough they were both amazing from start to finish! We have been planning our wedding for 2.5 years and it literally was the most amazing day of our lives!!! The girls made sure everything was exactly what I wanted even going above and beyond!! I have never met such dedicated individuals who truly are amazing at their job!!

Everything was just perfect!!! I will be forever grateful to you both and know without your hard work & help I wouldn't have been as calm as I was!! We are truly honoured to have chosen Craigsanquhar and would never have changed a thing!!! Thank you from the bottom of our hearts!!"
Mr & Mrs Brown - 4th August 2018
"We got married at Craigsanquhar on the 25th of August 2018 and it was the most amazing day of our lives. Our whole wedding experience was made perfect by the venues wedding coordinators, Katy and Fiona.

From our very first visit to the venue, the girls were very accommodating and gave us all the support we required to plan our perfect day. Katy and Fiona are fantastic at their job and an absolute asset to craigsanquhar. These girls live and breathe work and even replied to my late night bridezilla emails. As the planning went on Katy and Fiona became more to us than staff who were supporting us to plan our big day and I couldn't have imagined our wedding without them.

We arrived the night before to prepare the last minute touches for our big day and within an hour the venue was set up and ready to go. Katy met us as we arrived and was hands on from the word go; untangling fairy lights, setting up tables and calling suppliers at the last minute to meet our demands. She was even ready to do a late night Asda run for me to ensure we had all we needed for our big day (this girl is a saint).

I stayed in the villa with the bridal party the night before which was absolutely stunning and a perfect way to celebrate with the girls before the big day.

Carlos delivered us a wonderful breakfast on the wedding morning then Katy and Fiona were on hand to ensure the pre wedding nerves were at bay.

The whole day ran so smoothly and nothing was too much to ask. All our guests commented on how beautiful the venue was, the quality of food and the helpfulness of all the staff. The whole day was so chilled and we couldn't have asked for anything more.

I cannot recommend this venue highly enough, they provided us with the wedding of our dreams and for that we will be forever grateful.

Thank you to all the staff at Craigsanquhar for making our wedding day all we could have imagined and more."
Mr and Mrs Wells - 25th August 2018
"We had our wedding year in June this year, and cannot recommend Craigsanquhar highly enough.
The staff from initial visit, through planning, and the day itself were absolutely fantastic. So helpful and nothing was ever a chore. Their advice was accurate and simple, and they took the stress out for the entire planning of the wedding.

The day itself was handled immaculately without any hiccups or issues at all. Fiona, Joanne and the team were all great with the guests. The food was excellent, and the drinks reasonably priced.
Our guests haven't stopped complimenting the venue, the hotel rooms, the food and the staff ever since the wedding.

Craigsanquhar will certainly be a regular haunt for us in the future, and we would recommend it time and time again. Thanks again to all of the staff."
Gary and Amy Ewart
"I got married here on the 28th May this year and couldn't recommend this venue enough. We stayed for the full weekend and booked out all the villas. The villas are lovely and spacious, with a great outside area for entertaining. There is a fire pit near the villas, which is great fun for night time! The rooms in the house are a bit dated, but they have a lot of character and are very spacious.

We got married outside on the grass and it has amazing views, which was great for getting photographs taken. We had our drinks reception outside in front of the Coach House, which is a lovely sun trap. The reception was in the Coach House, which is a very big room, lots of space for dancing!. Everyone really enjoyed the food. The staff were very attentive.

In the lead up to the wedding, Fiona was very helpful and always quickly responded to any emails I sent. She was great at keeping me right and helped to put my mind at ease!

I would highly recommend this as a wedding venue!"
Sarah & Scott Clark
"My daughter was married at craigsnquhar 18/06/16. The wedding was fantastic all staff helpful and nothing was to much trouble. We stayed overnight in a fantastic superior room with a first class breakfast in the morning. We would stay again just for a weekend away a truly amazing place"
Debbie & Peter Welsh
"Had our daughter and new son in law Louise and Joe Lundie's wedding here yesterday 4th June. Well what can I say but amazing amazing amazing. From checking in on Friday until this morning totally spoilt. Thanks to Louise, Fiona, Joanne and all the hard working bar staff, ground staff, restaurant staff, waiters, waitresses housekeeping and everyone else that made this so special you truly made it a memorable occasion, nothing was too much trouble and everything was slick, and went like clockwork, we were in one of the amazing villas for 2 nights and the bridal party were on the honeymoon suite the night before the wedding, we felt at home right away. Thank you so much Craigsanquhar House for making it a wedding we will remember for ever, your staff are a credit too you and we would highly recommend this venue for anyone looking for a stress free fairytale wedding thank you so much. "
Louise & Joe Lundie
"We had our wedding here on the 26th of March 2016. From start to finish it was amazing.
I stayed with my bridal party in a Villa the night before. They are clean, spacious and brilliant to have everyone in the same area for getting ready in the morning.

On our big day the staff could not do enough for us, no request was to big. All waiting staff were very attentive through the day to all our guests. The coach house is lovely, and we used some of the main house for our photo's (as the it was Raining most of the day).

We would definitely recommend Craigsanqhuar to any couple looking to get married. Thanks for making our day so special to us."
Gemma & John Westwood
"Perfect Wedding Venue"

"We cannot recommend Craigsanquhar highly enough! We got married in October 2015 and had the most magical day! Lara, Fiona, Joanne and the rest of the staff looked after us from start to finish and our day was perfect in every way!

Our wedding pictures were taken in the grounds around Craigsanquhar and look amazing!
Wedding breakfast & buffet was delicious.
Rooms and lodges were clean and comfortable!
I can't wait to return for dinner and an over night stay!!!"
Carla & Craig Condie
"Amazing wedding venue"

"I recently had my wedding at Craigsanquhar House Hotel in October and it truly was the best day of our lives. Fiona and the wedding planning team were excellent and made the process easy. Fiona was organised, friendly, her communication was great and the day went brilliantly. I really can't thank them enough. The waiting, bar and kitchen staff were also great and helped to make our day even better through their excellent service, attention to detail and friendliness with our guests.

We were lucky enough to be married outside on the lawn where our guests were all very taken with the view and gardens. We then had our reception in the stables which is beautiful. Having the bar outside of the main room and an open fire were the small touches that made all the difference. I wouldn't hesitate in recommending Craigsanquhar as a wedding venue. "
Kimberley & Barry Hughes
"August wedding"

"We got married here in August 2015 and can't fault it!

Everything was so well organised and everyone was really helpful. We stayed in the lodged for the weekend and they really are perfect. Other family members had rooms in the house and they all seemed very happy.

The food was lovely and there's plenty of choice at breakfast.

Staff are all amazing and and I can't recommend this enough as a wedding venue.

We had an amazing weekend and will definitely be back at Craigsanquhar soon xxx"
Jennifer & Kenneth Stenhouse
"My Wedding Experience - Stunning"

"I got married here October 17th 2015 and to sum it up in one word would be 'perfect'. The staff were amazing and could not do enough to help and did everything to make the day a dream come true which it was. They work long hours and work hard at making sure it is a special day and that the function suite looks gorgeous. The views are stunning and the bridal suite was beautiful. I can't see how any bride would be disappointed. "
Sharon & Gregor Munro
"Perfect Wedding Venue"
"We were married at Craigsanquhar on 11th July 2015 and had a wonderful wedding day. The hotel is situated in a beautiful countryside area and we were lucky enough to have the weather on our side allowing us to have our ceremony outside on Craigsanquhars great lawn with spectactuar views. Throughout the build-up to the wedding and on the day the staff were fantastic and incredibly helpful. The wedding coordinator Fiona was exceptional. During the planning stages she was always organised and a great help to us. On the day she made sure everything was running smoothly and that we always had anything we needed. Our guests were impressed by the organisation at Craigsanquhar, making each part of our day perfect and the day itself run smoothly. We had a truly wonderful wedding day at Craigsanquhar and would like to thank Fiona and the staff at Craigsanquhar for helping to make our day so special. We would not hestitate to recommend Craigsanquhar as a perfect wedding venue to other couples."
Mr & Mrs Motion
"Fantastic wedding!"
"We recently held our wedding ceremony and reception at Craigsanquhar. From the moment we saw the venue we knew it would be perfect for us, we live locally but the rural surroundings make the venue feel like you are a million miles away, yet 4 miles down the road and you are back in town. The wedding co-ordinators Fiona and Joanne were fantastic, from our initial enquiry right up until the morning after and even days after the wedding Fiona kept in touch just to make sure everything was as it should be, they took all the stress away which meant that we could just get on with being excited and enjoying our wedding. The venue is stunning and is constantly being improved and each time we visited the place just got better and better! All the staff are totally dedicated and nothing seemed like to much trouble, all our guests commented on just how beautiful and seamless the wedding was, unfortunately we can't take the credit for this as it was down to the hardwork of all the staff in this beautiful venue! From the moment we checked in to the lovely spens suite (bridal suite) until we left after a rather fantastic scottish breakfast we were treated like royalty and it certainly won't be long before we pop back for a bar lunch! Top marks Craigsanquhar and thank you for having us!"
"Our Perfect Wedding"
"We were married at Craigsanquhar on Sunday 5th of July and couldn't have asked for a more perfect day. From the minute we booked the Wedding Craigsanquhar have been brilliant. We had great weather and managed to have our ceremony outside on the lawn it was perfect, can't thank Joanne and Fiona enough for all their help leading up to and on the Wedding day, everything was perfect and all of our guests thought so too. Would recommend to anyone looking for a Wedding venue and we will definately be back for a stay in the hotel."
Mr & Mrs Laxy
"Perfect place for our wedding!!"
I cannot recommend Craigsanquhar House more highly following our wedding on 18 April 2015!
Firstly, the hotel & lodges provided amazing accommodation. The rooms were so lovely and all of our family and friends who stayed for 2 nights found them very luxurious. The honeymoon suite was also fantastic & very spacious - great for getting ready on the wedding morning!

The setting of the hotel is also just incredible! We were lucky enough to have a warm sunny day and managed to have our ceremony on the lawn in front of the house. It was AMAZING! It couldn't have been more beautiful & perfect!!!
The food was also absolutely fab! The hotel provided a buffet breakfast for all guests which totally hit the spot! The food at the wedding was also perfect - the meal was incredible and they provided an awesome buffet later in the evening!
Finally, the thing that really made everything come together was the staff! The whole team were fantastic but in particular Joanne & Fiona were there for the whole day making sure everything ran smoothly! They honestly did the best job ever! THANK YOU SO MUCH!"
Mr & Mrs Thomson
"Craigsanquhar gave us the perfect wedding"
I cannot recommend Craigsanquhar highly enough -- we held our wedding here on Saturday 16th May this year and it was perfect.
From the day we viewed the venue, newly engaged, to when we left in the taxi after our reception, we were taken care of with great care by Lara, and then Fiona, and later Joanne as well, when Lara was off on maternity. Any questions we had were answered quickly and with the utmost attention, and every time we visited the venue, whether for a meeting or our food and wine tasting, Fiona was always on hand to greet us and guide us through the process. Before and on our big day, Fiona and Joanne were so efficient and calming -- I knew that my requests would be met and I would have nothing to worry about. The other members of staff on the day were friendly and hard-working, and I felt like Craigsanquhar was home, which further helped me relax and enjoy myself.
As well as having a beautiful, quiet location and a lovely venue for the reception, Craigsanquhar has a wonderful restaurant team -- our food was brilliant (the sticky toffee pudding is still being admired weeks on!) and the waiting staff were great at offering wine top ups during the meal. The evening buffet was also great, and many of our guests commented on how much they enjoyed this on the evening.
Thank you so much, especially to Fiona and Joanne, who make a cracking team and are always happy to help. We had such a great day, and we'll definitely be returning for a nice meal in the hotel restaurant and an overnight break in the future to relive the memories of our special day."
Mr & Mrs Doughty
Check Availability
Wedding Fairs
Craigsanquhar House Hotel Personal Showrounds
Viewing by appointment
Free entry
Free parking
Contact this venue directly via the link below to arrange a personal showround to view this wedding venue and discuss your preferences and the available options with their wedding team.
Brochure Request